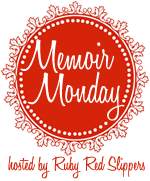 Ho-Ho-Happy Monday.
Can't help it. I've been bitten by the jolly holiday spirit bug.
And this weekend was FULL of holiday cheer.
Check it out for yourself:
Pump up the jam. Saturday morning began with jolly tunes on my Pandora Christmas station.
It's beginning to smell a lot like Christmas. Spent my morning baking 6 dozen cookies for a cookie swap.
Elf busy at work. That was me cutting, pasting, and putting together my cookie recipe cards.
Eggnog Drops.
Welcome to my final product. A total experiment (with mixing of several recipes) turned into a success. These may not have won the prettiest cookie award, but they sure were DELICIOUS!
Cookie Swap.
How can you NOT be in the holiday spirit at this point?
The Winners.
The hostess had cute awards/prizes for the Choc-a-holic, Sugariest, Most Detail-Oriented, and Christmas Spirit. Too Cute!!!
Mama-to-be.
Leave it to me to want to do a cheesy huggy pic with fellow blogger
Jen
. I couldn't help it, her baby bump is TOO cute in person!!!
What?
We like fast food. Even in our nice holiday garbs.
How was YOUR weekend?!?! Feel free to play along in Memoir Monday.