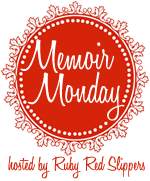 Happy Monday Dear Blog Friends!
Before I get into my memoir-a-ganza, I just want to say thank you to all my darling readers. I love your comments. I love reading your blogs. And I love how you make me smile.
I digress.
To re-cap my weekend is quite simple. I did a lot of this:
And I felt (and still feel) like this:
I have been trying to get caught up in school. Aside from student teaching, tutoring, lesson planning, and buying a house, it's been hard to get any school work done.
Oh, and I'm starting to FREAK OUT with the whole not-making-any-money-during-student-teaching thing. I can't even think about the home expenses that are going to start adding up once we close on our house. Not to mention the fact that wedding season is in full swing starting...now. I need income. And it's really starting to make me insane in the membrane.
Any ideas? Advice? Does anyone need me to babysit/walk your dog/feed your lizard?
So instead of focusing on my brain-overloaded stress-face, I am going to pretend that this was our weekend:
How was YOUR weekend? Did you also run off to beautiful beachy islands like we did?