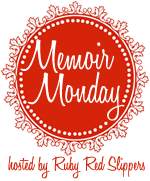 Happy Monday!
New life in Kansas is chuggin right along.
This weekend was jam-packed with burritos, hubby time, The Social Network (highly recommend), Superbowl parties, furniture shopping, and CELEBRATIONS!
Why?
Well, we signed a contract on house!!! After an offer and multiple counter-offers, and our ability to walk away from a house we really wanted...they came back a few days later and said they would accept our offer.
Yippee!
Although this news is beyond exciting, it's incredibly nerve-wracking. And chunks begin to rise a little every time I think of it. (Not sure if it's the excitement or the nerves.)
But, we still have to order an inspection. So...barring there are no major issues, we will have a HOUSE.
So. Crazy.
More information forthcoming once things are more set in stone.
High Fives. Yeah for buying our FIRST HOUSE!
Proper Celebrations. Wouldn't be a true celebration without our longtime besties.
Spreading the news. We decided to celebrate with everyone we came in contact with.

Cheers. No seriously, we're getting a house.

So...how was your weekend?!?! Feel free to play along and share your weekend re-cap Memoir Monday Style! :)