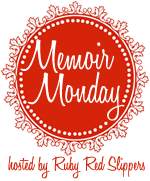 Oh, Valentine's Day.
The Hallmark holiday created to spike the sales of roses, chocolates, cards, and ridiculously-priced restaurants.
Cynical much?
To be honest, I actually really enjoy Valentine's Day. I always have. I love me some red, pink and white colored EVERYTHING. And some of my most favorite memories are from grade school days with homemade valentine boxes and excuses to give love notes to the cutest boy in class.
And now that I'm a (almost) teacher, I get to spread the love to my STUDENTS. So exciting!
So, I spent some of my weekend putting together little valentine goodies for the kiddos, and a special little gift for my host teacher. Awesome trip down memory lane.
What did you do this weekend? Any preparations for V-Day? Feel free to join in on Memoir Monday!!! :)
HAPPY VALENTINE'S DAY!!!