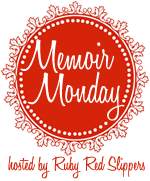 Well my friends, the winter pasties and the holiday chubbies have officially hit Mrs. Ruby.
Ugh.
And I am still trying to rustle myself loose out of an intense food coma.
Thanksgiving weekend was so fantastic. (Even though I had to work Friday...boo.) Lots of food and lots of friends.
Begin with a Bang
. As you can see, we started off the Thanksgiving weekend right by chowing down on AMAZING Spanish Paella from one of our favorite restaurants. So delish. And so not nutrish.
"Uhh. Really awesome, Mrs. Ruby. But what the heck is a Knork?" you ask?
Well, it is a fork with the functionality of a knife. And I get SO excited when I actually see it out at restaurants. So rad.