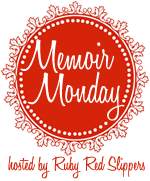 Happy Monday!!!

After multiple fun-event-packed weekends in a row, this relaxing weekend was MUCH needed!

Surprisingly, I was in an extremely grumpy mood Friday night - thanks to some of the ill-behaved kiddos. But I perked RIGHT up when I found out we were grabbing some authentic Mexican grub...I mean, that's all it really takes. :) Then last-minute we decided to go to a movie, which turned out to be one of the most hilarious movies I've ever seen. More on that tomorrow...

Saturday turned out to be JUST what I needed. I night of Nerf guns, pizza, Funfetti cupcakes, and Apples to Apples. This game seriously provides belly-busting laughs for hours. I seriously LOVE it!!!
How was YOUR weekend?!?!